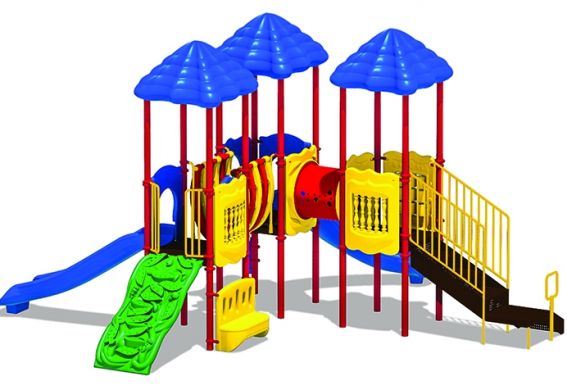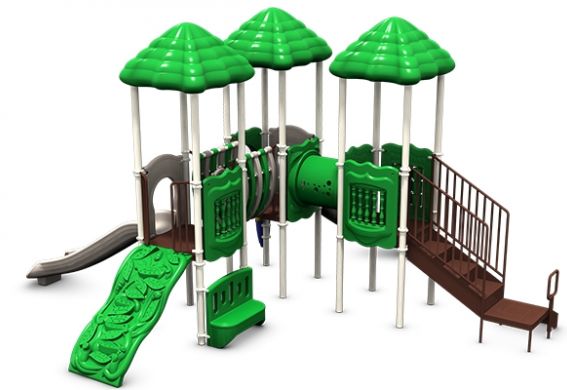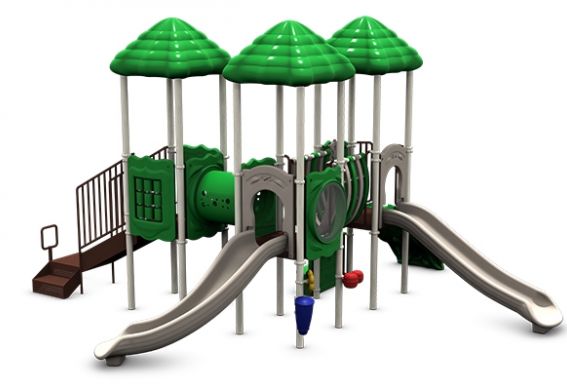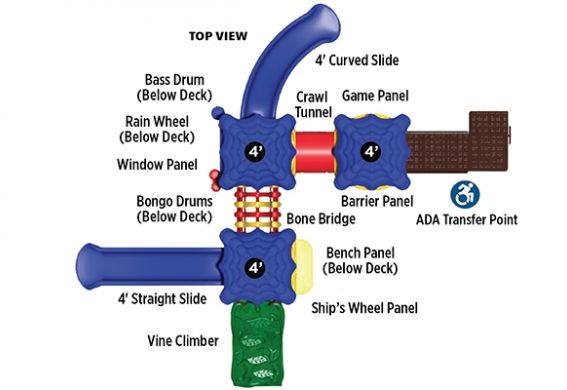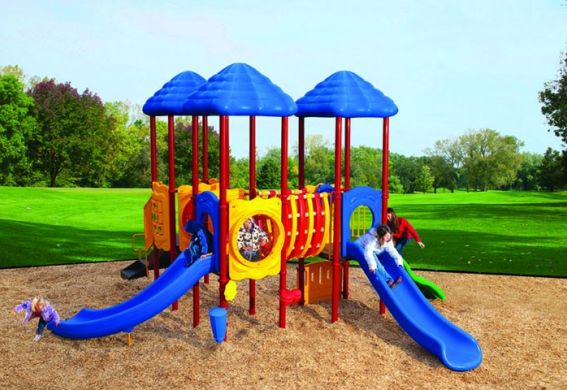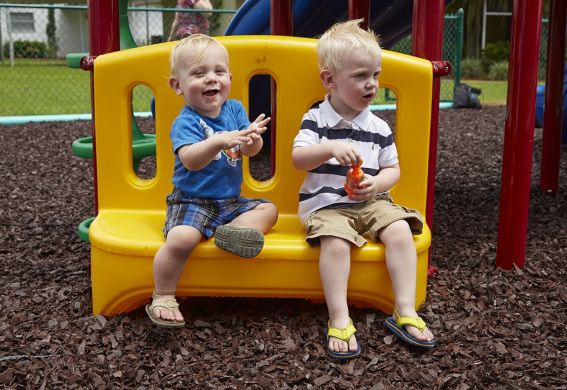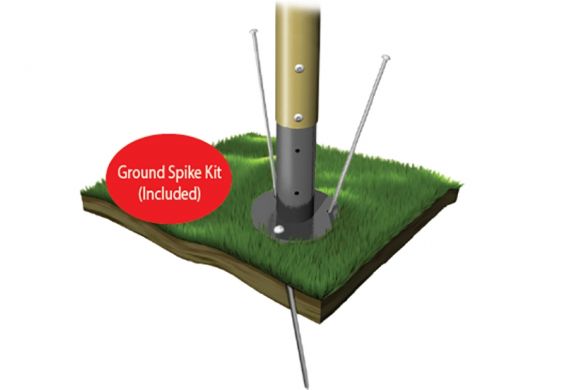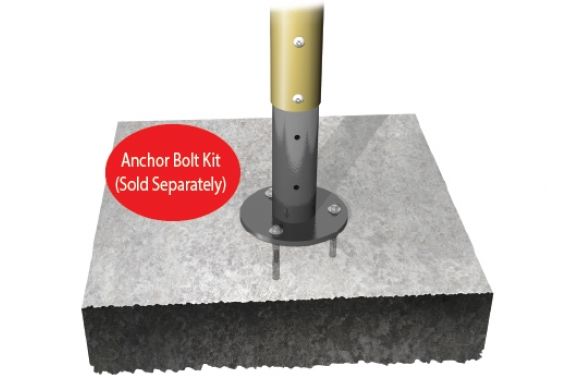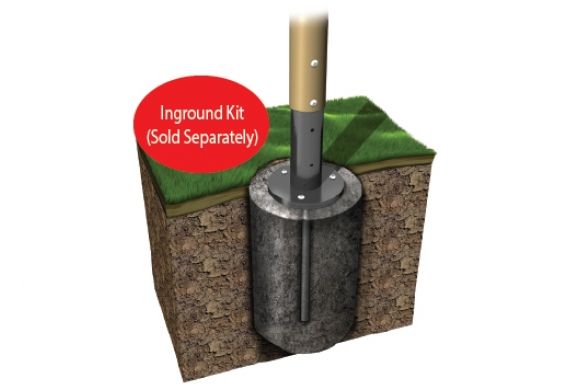 Play Structures
Cumberland Gap
Description
The Cumberland Gap is the gateway to fun! Boasting three decks, this exciting structure can accommodate a high traffic park or multiple classrooms. Each deck is covered with a nature-themed roof, adding shade to the entire structure. Children will traverse from deck to deck using the Bone Bridge and Crawl Tunnel before making their voyage down the straight or curved slide. A Game, Window and Ships Wheel Panel add fun play stations on the structure, while the Bass and Bongo Drums and Rain Wheel offer exciting ground level play. This structure meets ADA guidelines and is commercially compliant with ASTM & CSPC. A ground spike surface mount is included with the structure, but an anchor bolt surface mount or in-ground mounting kit can be purchased separately. Plastics: Heavy-duty rotomolded & blow molded components. Critical Fall Height: 4'0" Perfect for easy-install, commercially compliant and budget-conscious solutions for daycares, churches and apartment complexes! Assembly required. Truck delivery.
Features
Game Panel
Bone Bridge
Crawl Tunnel
Window Panel
Bass and Bongo Drums (Below Deck)
Rain Wheel (Below Deck)
Bench Panel (Below Deck)
Vine Climber
4' Straight Slide
4' Curved Slide
Barrier Panel
Ship's Wheel Panel
Capacity: 20-25
Structure Installed Height: 13' 2"
Specifications
Part Number

UPLAY-007

Age

2-5 or 5-12

Capacity

13-25

Use Zone

35'4" x 34'0"

Weight

1919 lbs

Minimum Timbers

36

EWF Cubic Yards

64

Meets ADA

Yes
CAD Files