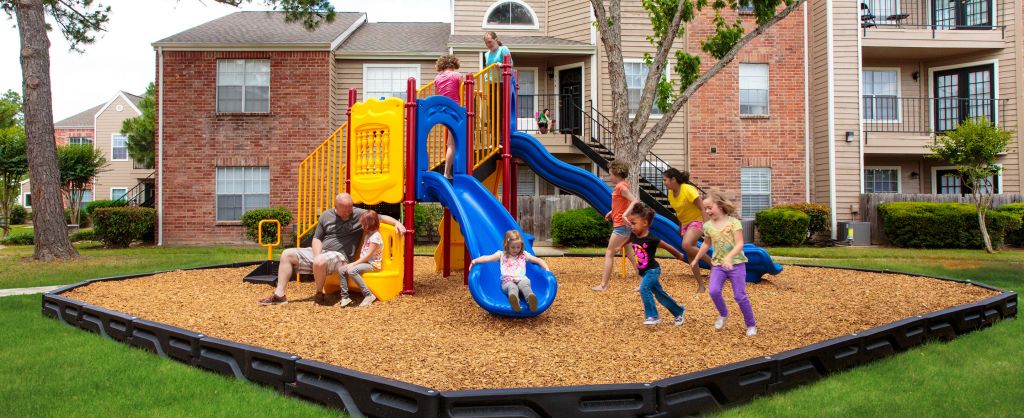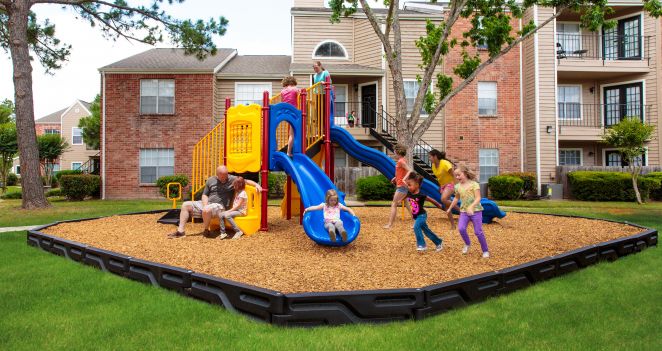 Apartment/Multi-Family Housing
Providing commercial quality play equipment for multi-family housing has never been easier. UPlayToday playground equipment is designed for easy installation, and is an affordable option that is ideal for volunteer community build projects. These IPEMA certified playgrounds or the perfect solution for play spaces where residential equipment is not appropriate. Some of the key product features include:
Robust 3 1/2" round steel uprights for durability
Premium quality double wall roof, panels, and slide entries
Nature details integrated throughout all structures
Multiple ground level activities so everyone can play
Age appropriate for ages 2-5 or 5-12 years
Tested in the USA and meets or exceeds IPEMA safety standards
Three different mounting options allow for ground level installation, surface mounting, or concrete in-ground mounting. Learn more here.