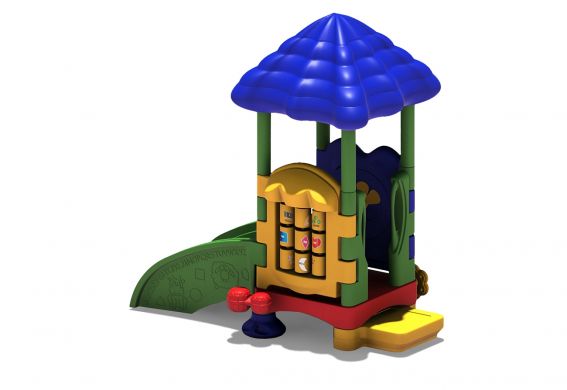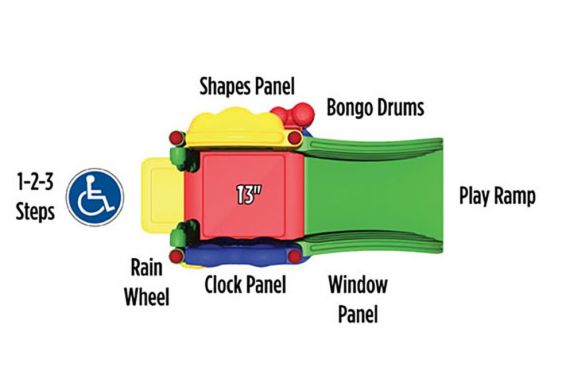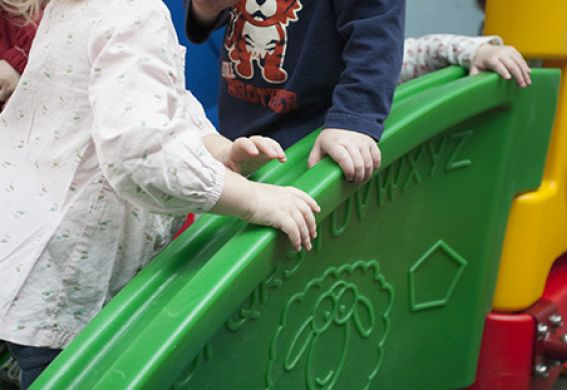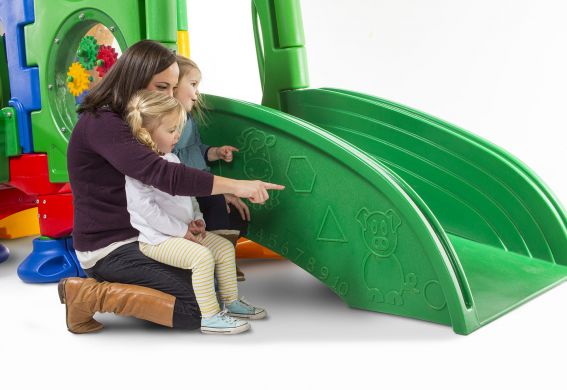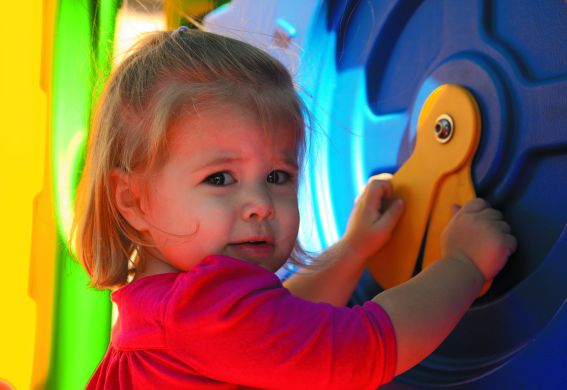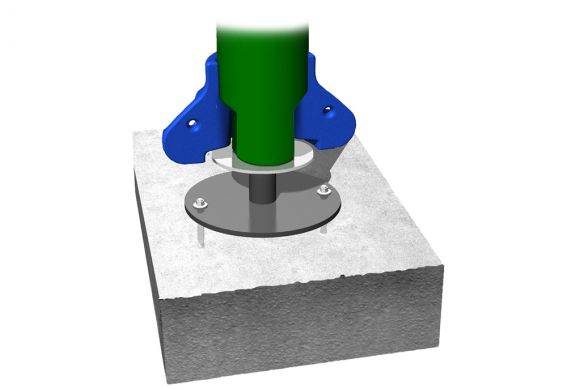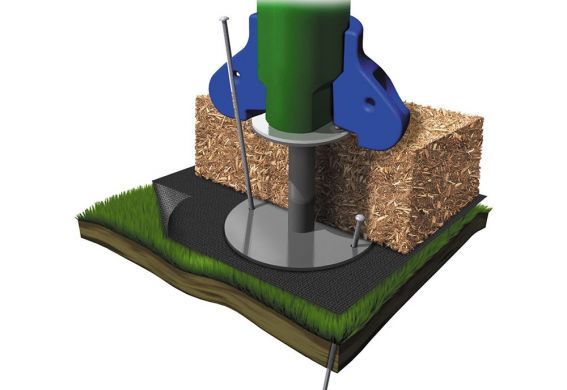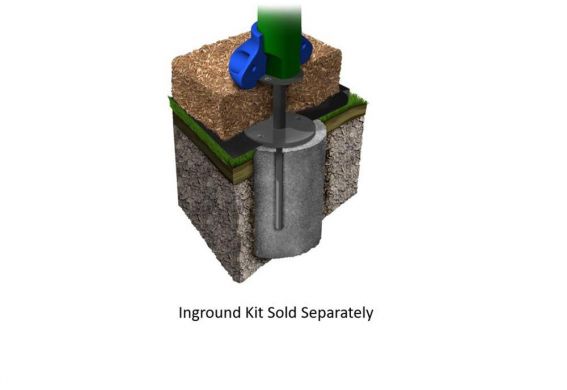 Play Structures
Discovery Center- Super Sprout with Roof
Description
The Discovery Center Super Sprout is an ideal play solution for developing 6-23-month children! This one deck structure features a multi-functional play ramp that is designed to help infants and toddlers meet developmental milestones. The sides of the play ramp features animals, shapes, ABC's and numbers to promote language development and counting skills. The gentle curved design encourages the progression from crawling to walking, while the molded edge provides natural handholds for children learning to pull-up, stand, and walk. This structure features a roof which provides shade and comfort for children during play!
Features
Commercially compliant to CPSC and ASTM standards
Choose 8" Ground Spike or 2" Anchor Bolt mounting (included)
Optional inground mounting package sold separately
Capacity: 6-8
Structure Installed Height: 8' 6"
Specifications
Part Number

DC-SSR

Age

6-23 months

Capacity

1-12

Use Zone

10'5" x 14'2"

Weight

352 lbs

Meets ADA
CAD Files