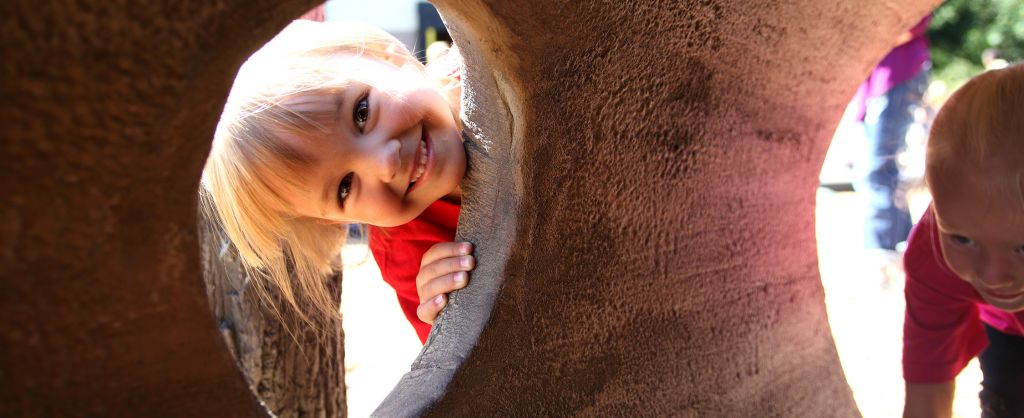 Shipping and Logistics
Shipping Information

UltraPlay ships UPlayToday™ play systems to all 48 continental states typically via motor freight. In some cases, small or independent items, such as swing packages, mounting kits or hardware can ship by UPS. It is our policy and pleasure to search for the lowest possible freight rates and delivery options for you. Your submission of an online quote request on our website (these are available on all product pages) will automatically forward to us so that we can generate a shipping quote. We will call or email you with this information prior to completion of your order. You may also call us to receive a shipping quote toll free at (800) 458-5872.
Additionally, you can use the Contact Us form to order. Simply list the item number and description of the items you wish to order in the comments field as well as your shipping destination. Order processing is typically completed in less than 24 hours and shipment, in most cases, will leave our warehouse within five days.
Standard Motor Freight Delivery
With Standard Delivery Service, either our Customer Service Center or our selected motor freight company will call you to schedule an appointment to deliver the goods during the week, Monday through Friday. Saturday delivery is available in many locations for an additional charge, see Enhanced Delivery Services in the next section.
Your shipping address must be able to accommodate a large delivery truck. Most addresses are accessible for large trucks, however low wires or clearances directly in front of the address will make offloading the shipment difficult. If you have difficult delivery circumstances, please call us for advice and options.
Upon arrival of your shipment, the truck driver will bring the load to the tailgate of the trailer. Depending on the carrier, the driver may help you unload the shipment. This may not be the case with all carriers that we use. Therefore, we strongly recommended that you have at least two other persons available who are capable of lifting 40 lbs each to help unload. If you are unable to unload the shipment yourself or do not have other persons who can help, please consider utilizing our Enhanced Delivery Services such as Two-Person or Flatbed Delivery described in the next section.
Enhanced Delivery Services
If you anticipate delivery offloading difficulties, consider upgrading your shipment to one of our Enhanced Delivery Services. These services are available for an additional charge. These charges will be added to your total shipment costs.




Standard Delivery - Saturday


Two-Person Delivery Monday - Friday

Two-Person Delivery - Saturday

Flatbed Delivery with Fork Lift assist (*some locations) Monday - Friday

Flatbed Delivery with Fork Lift assist (*some locations) Saturday
*Flatbed delivery is not available in all locations or by all carriers. Please contact us for availability in your area. If you wish to upgrade your shipment, please contact us to have these services added to your total freight quote. Your signed acknowledgement of these upgraded services is required.
Alaska, Hawaii, Puerto Rico, Canada or International Orders
Some orders can be delivered to addresses outside of the continental US. Additional charges will typically apply. Please contact us for delivery advice and options for shipment outside the continental US.
Receipt of Shipment/Customer Responsibility
All sales requiring motor freight delivery are deemed Freight On Board (FOB) meaning that the title to the goods transfers to you, the customer, when the goods are loaded onto the truck at our facilities. You are responsible for the incoming inspection of the goods at the time of the delivery and for noting any shortages or damage to the goods on the freight bill that you must sign to receive the delivery.
Before signing for your order, check to see that you are receiving the correct number of cartons and components indicated on your packing slip. When offloading the shipment, we suggest that you manually unpack the order to check and verify a complete shipment.
Note any shortages or visible damage on your receipt and have the driver note these also. If shortages are not noted on the receipt, replacement items may be repurchased at your expense. Damage that is found after you unpack the shipment (concealed damage) must be reported to our Customer Service Center within 72 hours. Please closely inspect your shipment! Digital photos will need to be taken. If you discover damage of any kind, do not destroy any of the original shipping cartons.
The freight carrier shall be liable for any damage to the equipment that occurs during shipping. UltraPlay shall not be liable for incidental, indirect, special, or consequential damages. In no event will UltraPlay be liable for damages beyond the invoiced price.
UltraPlay will assist you with filing a freight claim and the shipment of replacement product in the event of delivery damage.
Backorders
We make every attempt to keep all equipment in stock. Occasionally, an item may be on backorder. You will be notified immediately if any items in your order are unavailable. Once your item is back in stock, we will notify you of this change in status and will provide you with a shipment date. Should you wish to cancel a backordered item, it is your responsibility to let us know immediately. If you do not cancel the item and it ships without being canceled, you must follow our return policy.
Returns
Please read this section carefully: You have 30 days from the date that the equipment is delivered to you to return it for any reason. All returns must be authorized in advance by UltraPlay in writing. Attempted returns following the 30 day period or without our prior authorization will be rejected. Certain items, as described below, may not be returned under any circumstances.
Items may be returned only if they are still in the original packaging and in good condition. Return freight charges are prepaid by the customer and are non-refundable. A 25% restocking fee shall be applied to all items. Please call us to receive an authorization number and the correct warehouse address for the return.
NON-RETURNABLE ITEMS
The following types of items do not qualify to be returned for a refund:
1) Any equipment that has been installed
2) Damaged or defective goods which have been replaced with the same item at no cost
3) Promotional items which were provided free of charge
4) Any item(s) for which the cost did not exceed $50.00
5) Items returned without prior written authorization from UltraPlay
6) Items returned more than 30 days after delivery of the product(s) to you
7) Items attempting to be returned freight collect
8) Engineered Wood Fiber or Rubber Tiles that have been installed
Cancellation
If your order has not been processed, it may be canceled, no questions asked. Orders cannot be canceled by email or phone message. An order is not considered canceled until a cancellation number is given by our Customer Service Center. Orders are usually processed during the first 24 hours after payment with most orders shipping within 1 to 3 days.
In most cases, it is impossible for us to stop a shipment, and shipping costs are non-refundable. After the order has been processed there is a 25% restocking fee on all equipment purchased.