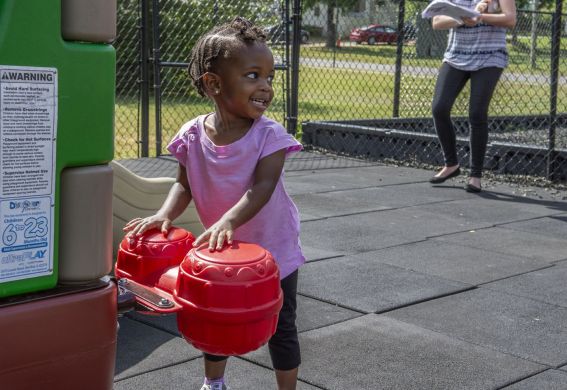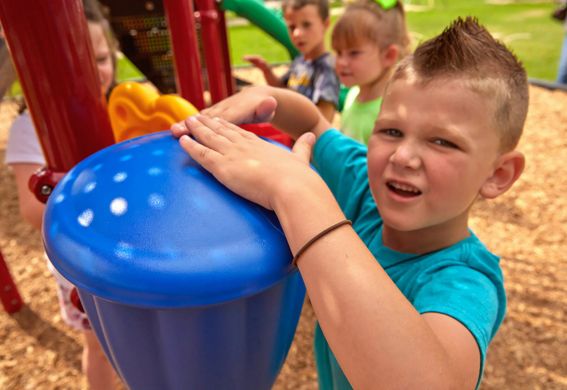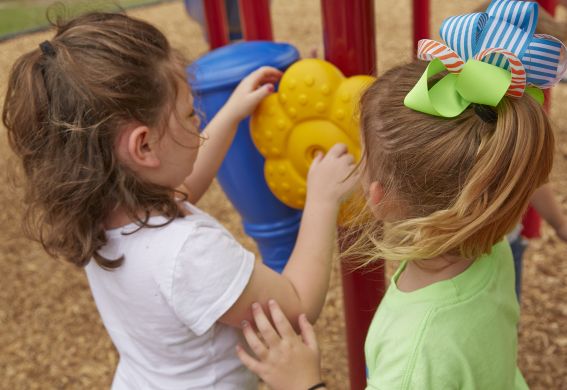 Play Structures
Drum & Rain Wheel Set
Description
Offer even more sound play with the Drums and Rain Wheel set. Activities that provide music and movement teach children about cause and
effect while providing sensory development. Children will hear the different sounds made from the upbeat bongo drums, the deeper sound of
the bass drum and the calming rush of the rain wheel. Set includes Bongo Drum, Bass Drum, and Rain Wheel. Add-on packages require 1-2
unobstructed posts. Ask your representative to help identify the best placement of components to enhance your structure.
Features
Playful or Natural Color Scheme
Drums/Rain Wheel Color: As Shown
Clamp Color: Red (Playful), Beige (Natural)
Specifications
Part Number

02-07-5009

Age

2-5 or 5-12

Weight

18 lbs