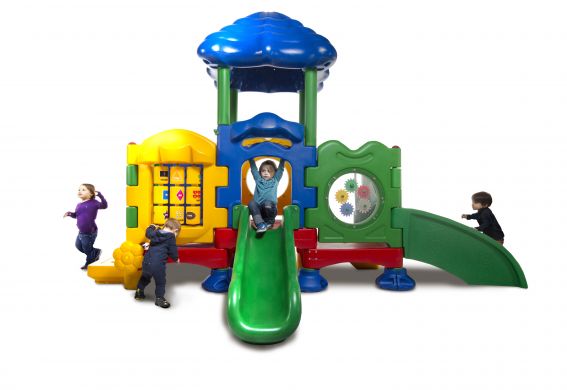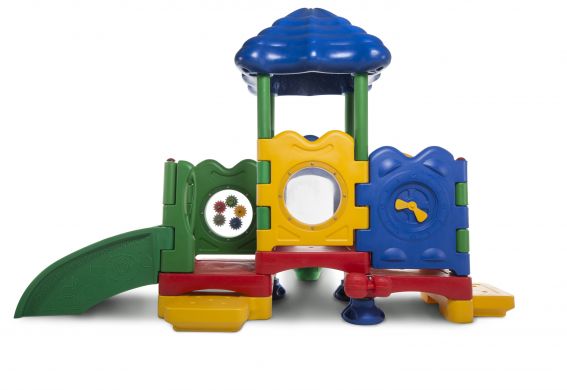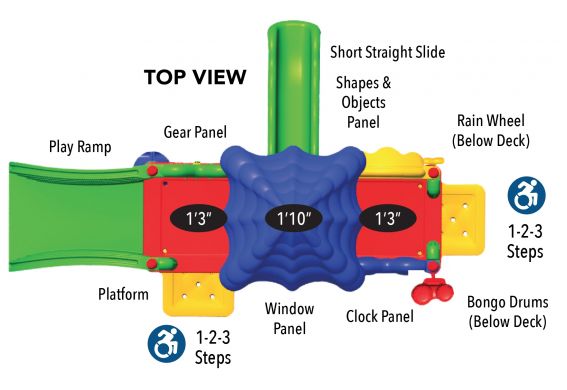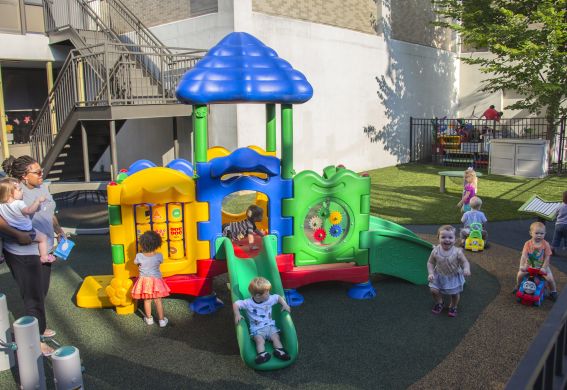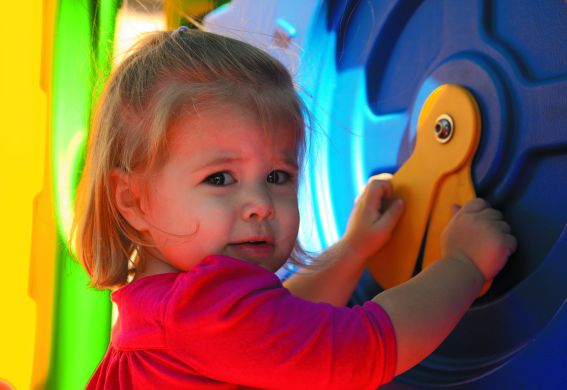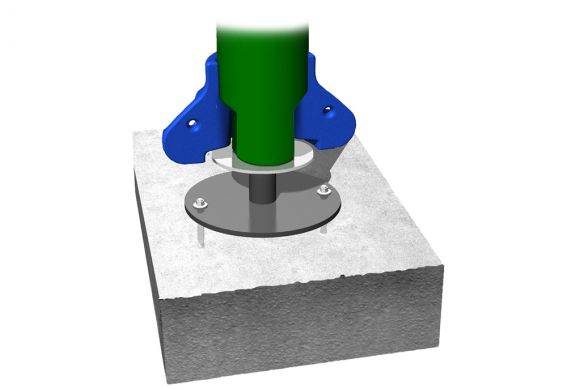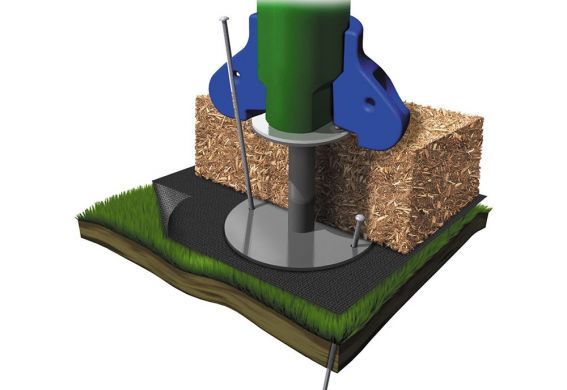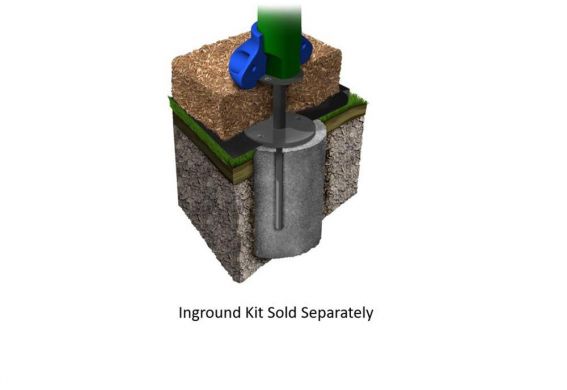 Play Structures
Discovery Center Sapling
Description
The Discovery Center Sapling is a three-deck structure designed for children ages 6-23 months. Large enough to allow 2-3 classrooms to play together, the many activities will spark imagination and encourage learning. Featuring both the multi-functional play ramp and the tot slide, the Discovery Center Sapling provides various options for children to develop motor skills and achieve developmental milestones. The play ramp features animals, shapes, ABC's and numbers to encourage language development and counting skills. The tot slide offers a gentle thrill as children transition from the middle deck to ground level.
Features
Commercially compliant to CPSC and ASTM standards
Choose 8" Ground Spike or 2" Anchor Bolt mounting (included)
Optional inground mounting package sold separately
Capacity: 15-25
Structure Installed Height: 9' 1.5"
Specifications
Part Number

DC-SAPR

Age

6-23 months

Capacity

13-25

Use Zone

14'5" x 19'6"

Weight

698 lbs
CAD Files